What is the purpose of sergeants time training?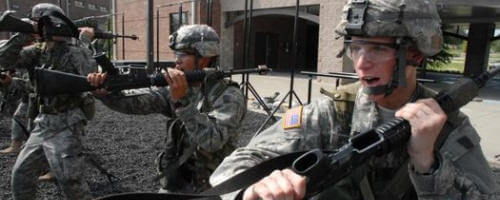 Success on the battlefield depends on Soldiers, teams, squads and sections executing tasks to Standards that support their Mission Essential Task List (METL). Don't forget to check our Latest Uploads page where we add all our uncategorized classes.
The success of Sergeants Time Training (STT) requires the coordinated efforts of both officers and noncommissioned officer (NCOs). Noncommissioned officers plan, reherse, execute, train, and assess time designated for STT. Officers provider resources when required and prevent training distractors. Once the officers and NCOs meet these objectivesSTT is then devoted to the professional development of Soldiers. Noncommissioned officers are the primary trainers of STT. Sergeants Time Training should be briefed at training briefings and should be part of the Command Inspection Program. Sergeants Time Training is the period dedicated each week to NCOs to train their Soldiers on individual tasks at small unit level. This time affords the opportunity for plan, prepare, execute, access leadership training for junior leaders. Want to see the source document for this section? Then Click Here!
Tutorial Series: This is one in a series of our Tutorials. Make sure you look here for your next Sergeants Time or Warrior Tasks and Drill training sessions and Join Pptclasses.com.