The Soldier's Creed captures the spirit of being a Soldier and the dedication Soldiers feel to something greater than themselves. It outlines the fundamental obligations of Soldiers to their fellow Soldiers, their unit, and the Army. In fact, the Soldier's Creed extends beyond service as a Soldier; it includes commitment to Family and society. It begins with an affirmation of who Soldiers are and what they do. The Creed also entails the four tenets of the Warrior Ethos. Don't forget to check our Latest Uploads page where we add all our uncategorized classes.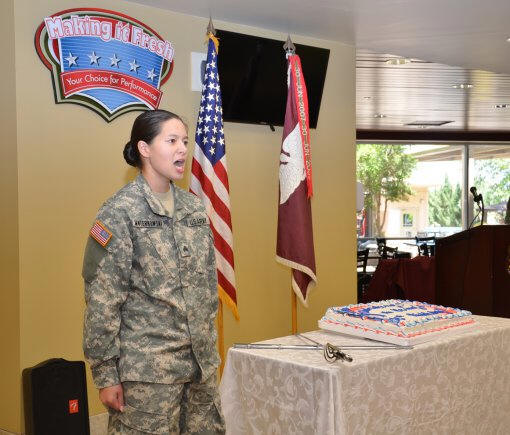 Army Values are the basic building blocks of a Soldier's character. They help Soldiers judge what is right or wrong in any situation. Army Values form the very identity of the Army, the solid rock on which everything else stands, especially in combat. They are the glue that binds together the members of a noble profession. The Warrior Ethos describes the frame of mind of the professional Soldier. It proclaims the selfless commitment to the Nation, mission, unit, and fellow Soldiers that all Soldiers espouse. When internalized, it produces the will to win. The Army Values and Warrior Ethos are mutually dependent. A Soldier cannot follow one while ignoring the other. Together they guide the personal conduct of every Soldier.
I am an American Soldier. I am a Warrior and a member of a team. I serve the people of the United States, and live the Army Values. I will always place the mission first. I will never accept defeat. I will never quit. I will never leave a fallen comrade. I am disciplined, physically and mentally tough, trained and proficient in my warrior tasks and drills. I always maintain my arms, my equipment and myself. I am an expert and I am a professional. I stand ready to deploy, engage, and destroy the enemies of the United States of America, in close combat. I am a guardian of freedom and the American way of life. I am an American Soldier.