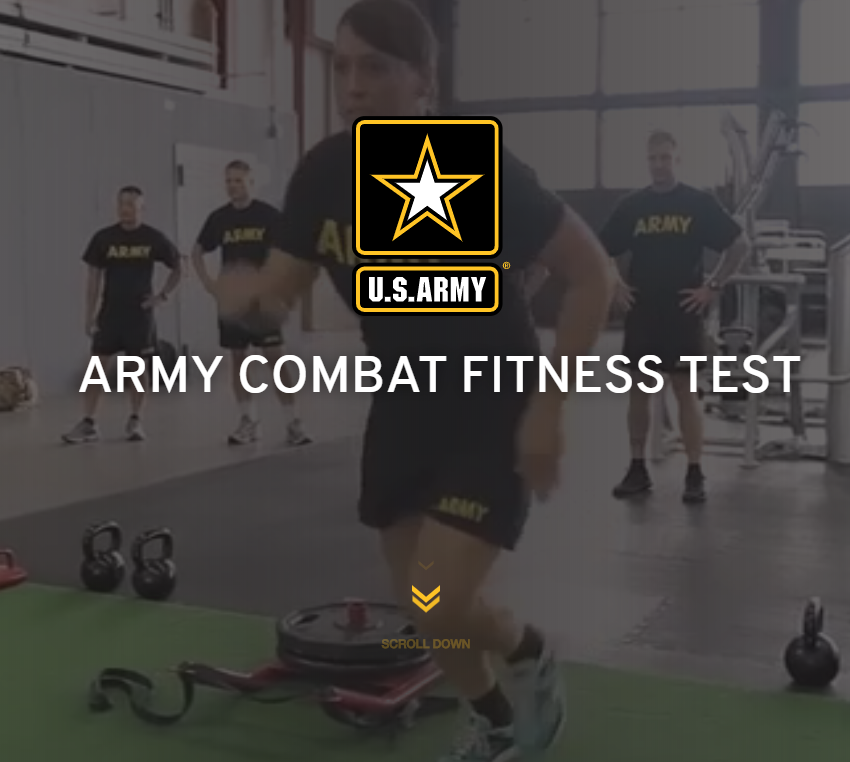 Army Combat Fitness Test FY20 Standards | Appendix 3 to Annex A, HQDA EXORD 219-18 – Army ACFT FY20 Standards (As of 1 Oct 19).
The Army Combat Fitness Test will better connect fitness with combat readiness for all Soldiers. See how the Talent Management strategy connects to ACFT
fy20_standards

There are six test events: A three-repetition strength deadlift (muscular strength test that mimics movements to safely and effectively lift and carry heavy loads), a standing power throw (measures upper- and lower-body muscular power, balance and whole­body flexibility), an arm extension push-up (measures upper-body muscular endurance), a 250-meter sprint-drag-carry (measures muscular strength, power, speed and reaction time), a leg tuck (measures muscular strength/endurance for grip/core/lower-body with occupational relevance to mobility and load carriage), and a two-mile run (measures aerobic and muscular endurance). All six events will be executed with a continuous clock and total individual test is estimated at 51-54 minutes or less.