Combat, Warrior Tasks and CTT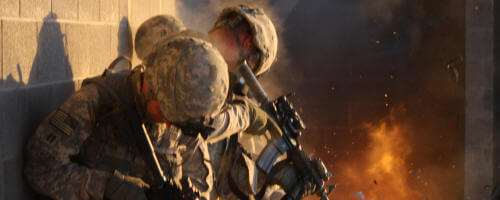 Common Tasks and Warrior Tasks
This is a listing of Powerpoint Classes relating to Army Warrior training and PCC or PCI tasks. Common Task training (CTT). These are Army operations related classes. If you are headed down range, you want to bookmark this page.
The Army has worked to instill the Warrior Ethos in all our Soldiers by the way we train, live, and fight. Every Soldier that has entered into the Army family has been taught that the Warrior Ethos is rooted in Army values and founded on the premise that service to our nation is an honor and a responsibility that requires self-sacrifice-belonging to and giving to something larger than ourselves. This ethos has enabled our Soldiers to endure the rigors of combat and distinguish our Army on the battlefield by the character of our service.
Warrior Tasks & Drills
As the Army continues to operate in an era of persistent conflict, the principles of our Warrior Ethos will continue to serve as a foundation for Americans who volunteer to enter our ranks. Those individuals who join the Army will be bound to each other by integrity and trust and will quickly learn that every Soldier makes a difference every day. They will value learning and adapting at every level, particularly as it contributes to taking initiative. They will learn that the Army's culture is one of selfless service and teamwork. They will find great gratitude in serving a profession dedicated to protecting the American people and our nation's national interests.
Archive