Leadership, Development Counseling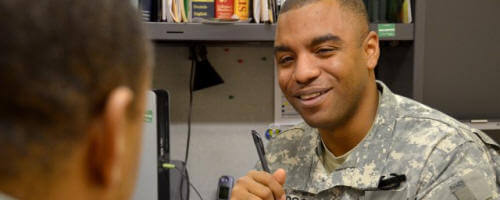 Subordinate Centered Communication
Army leaders of character lead by personal example & consistently act as good role models through a dedicated lifelong effort to learn & develop. They achieve excellence for their organizations when followers are disciplined to do their duty, committed to the Army Values, & feel empowered to accomplish any mission, while simultaneously improving their organizations with focus towards the future.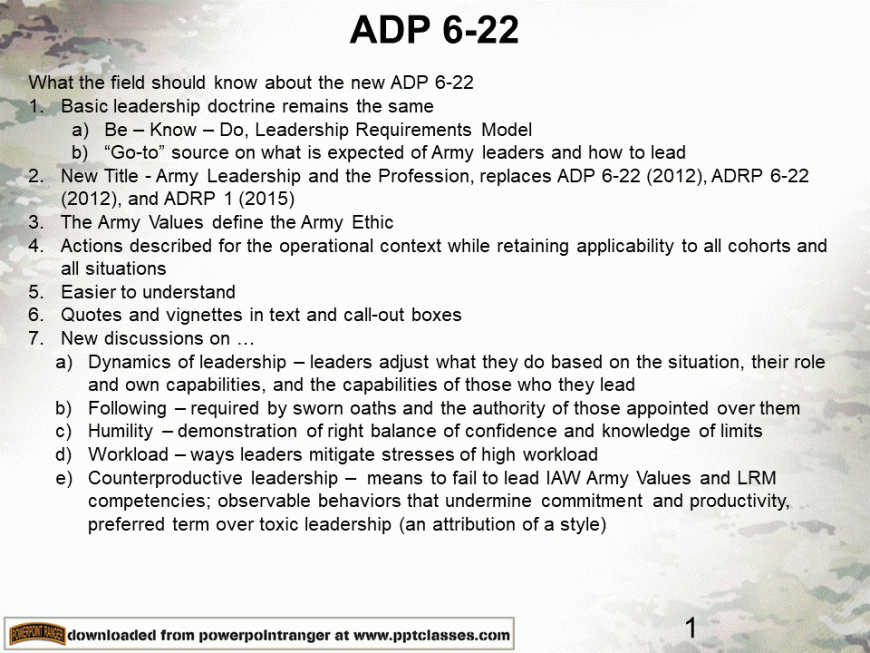 New discussions on … Dynamics of leadership – leaders adjust what they do based on the situation, their role and own capabilities, and the capabilities of those who they lead
What must you, as an Army leader, BE, KNOW, and DO? You must have character, that combination of values & attributes that underlie your ability to see what needs to be done, decide to do it, & influence others to follow you. You must be competent, that is, possess the knowledge and skills required to do your job right. And you must lead, take the proper actions to accomplish the mission based on what your character tells you is ethically right & appropriate for the situation.